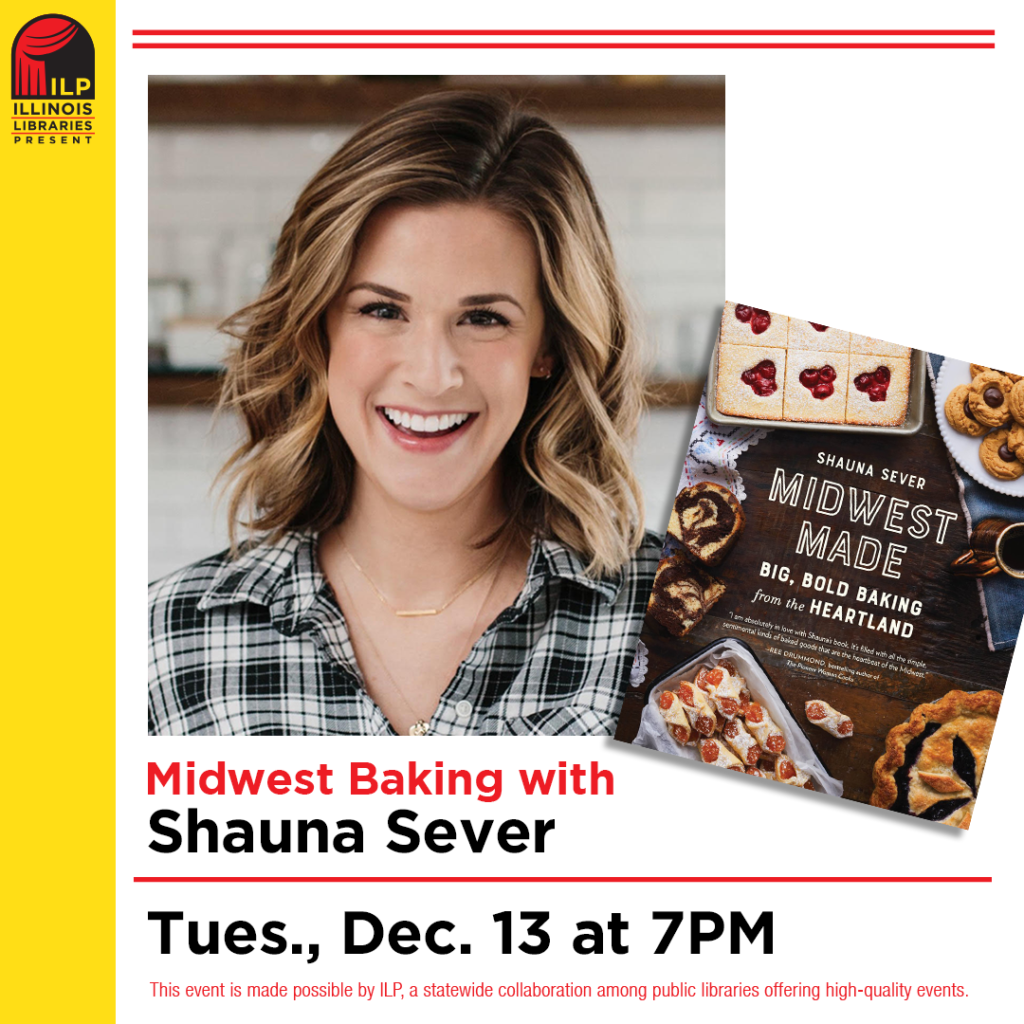 Midwest Baking with Shauna Sever
Tuesday, December 13
Join Shauna Sever, cookbook author, TV and radio contributor, and daughter of the great Midwest, for this special Illinois Libraries Present holiday season event. Shauna will share her love of food, baking, and some tips to make your holiday gatherings delicious.
As a writer, Shauna's work is best defined by her baking-centric cookbooks. Her fourth, Midwest Made: Big, Bold Baking from the Heartland, was named a Best Baking Cookbooks of 2019 by The New York Times. She has also contributed food stories and recipes for The Wall Street Journal, Food52, Bon Appetit, The Kitchn, Real Simple, Midwest Living, Food and Wine, O Magazine, and many more. Though her career began in broadcast journalism, and she now talks about pie instead of Hollywood, she uses the same skill set for her regular television appearances on TODAY Show and Food Network. After 12 years of California living, Shauna and her family returned to Chicago, where she now bakes, writes and is always on the hunt for great old-school Midwestern bakeries.
Click Here to Register for the Zoom
(Or drop-in on the date to watch it streamed live in our Meeting Room!)
This event is made possible by Illinois Libraries Present, a statewide collaboration among public libraries offering premier events. ILP is funded in part by a grant awarded by the Illinois State Library, a department of the Office of Secretary of State, using funds provided by the U.S. Institute of Museum and Library Services, under the provisions of the Library Services and Technology Act (LSTA). ILP is committed to inclusion and accessibility. To request accommodations, please email illinoislibrariespresent@gmail.com