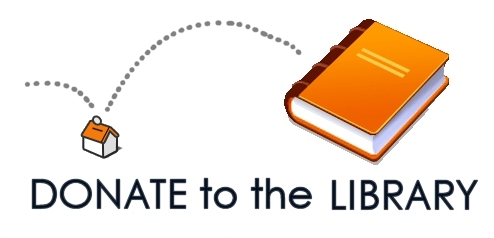 UPDATE JANUARY 2022: We are not currently accepting material donations for safety reasons
The library accepts donations of recent (nothing older than 10 years):
Books
DVDs
CDs
Donations should be clean, don't smell, and in good condition.
We DO NOT accept donations of:
Old newspapers
Magazines
Encyclopedias
Audiocassettes
VHS tapes
Records
At this time, we ONLY accept one (1) medium box of donations as the storage space for donations is limited.  Three months before the library's booksale in September, we can accept multiple boxes.
All donations immediately become the property of the library and they can't be returned.  Some donations will be added to the collection per our Collection Development Policy.  Items not added to the collection may be sold by the Friends of the Library, or discarded if the books are out-of-date, moldy or smell.
The library accepts donations from 10:30 AM to 7:30 PM, Monday through Friday.  Please DO NOT put donations in the Book or Media Drive-Up Drops.
If you need a receipt for tax purposes, the library will provide one.  However, the library can't assign a dollar value to your donation.