Adult Computers
We have Four (4) 30 Minute PCs, Eight (8) 60 Minute PCs, and Two (2) 60 Minute MACs
Youth & Teen Computers
We have Two (2) 30 Minutes PCs, Five (5) 60 Minute PCs, and Two (2) 60 Minute MACs
How to Access Our Computers
Access is FREE for Richton Park Library Card holders. Any other library card holders or people without library cards will have to purchase a guest pass.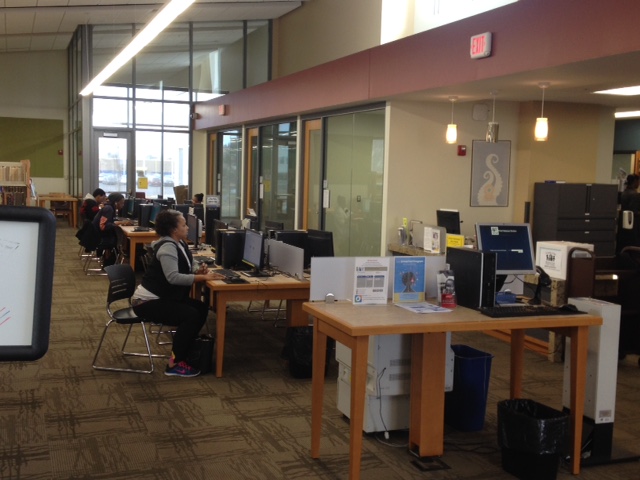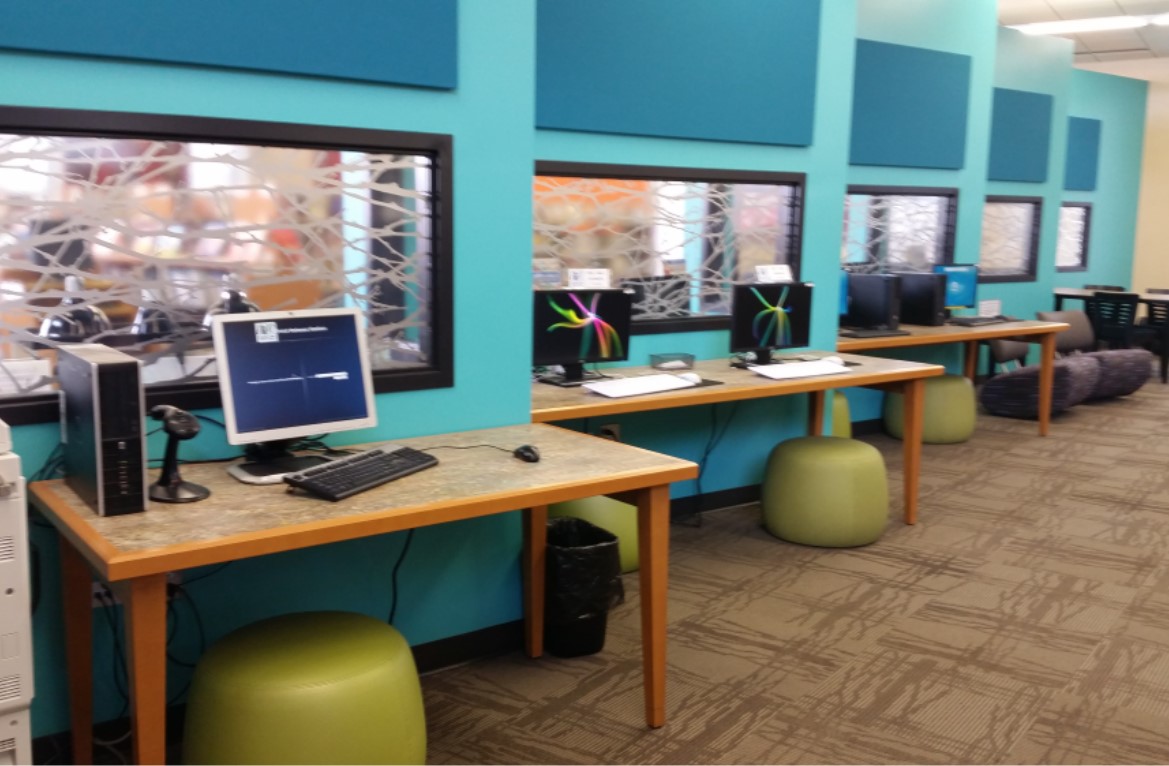 Guest Pass Pricing
Pass Type
Cost
Adult 30 Minutes
$1.00
Adult 60 Minutes
$2.00
Youth Passes
Free to Children under 18
Additional time may be purchased after the initial amount runs out. The same fees from the table above are the cost for additional time. No refund is given for unused time.
Computer Time
Users are allowed a window of up to 2 hours use per day, at one hour increments. Additional time may be granted provided there are no reservations waiting or if the request can be honored before the close of computers for the day.
Prints & Copies
We have two copy/print stations available at the library
The cost per print/copy is:
Black & White: $0.15 per page
Color: $0.25 per page
Wireless Printing
We also offer Wireless Printing with use with your laptop, tablet, and even smartphone. Print jobs sit in our printer queue for 2 hours and then they automatically disappear.
Computers Automatically Shutdown
Weeknights: 7:45 PM
Saturday: 1:45 PM
Sound
Headphones or earbuds are required if you're watching and/or listening to things on the computer. Earbuds are available at the Circulation Desk for 50 Cents and you can keep them.  We don't want them back due to sanitary issues.
Software on Public Computers
PCs

Operating System: Windows 10
Microsoft Office Edition: 2013; Excel, Word, PowerPoint & Publisher
Web Browsers: Chrome & Firefox
Librarians Recommend Using Google Chrome
MACs

Operating System: OS X 10.10
Microsoft Office Edition: 2011, Excel, Word, & PowerPoint
Web Browsers: Safari
WiFi
We offer wireless access. RPWIFI and there's no password.
Scanning
The library offers free scanning of documents & pictures through our copiers.  A USB flash drive is required to save these documents & pictures.
Typewriter
The library has a typewriter for use. You must supply your own blank paper however. There is no fee to use the typewriter.
Please ask for help at front desk if you need any assistance.
Fax Services
The library offers fax services through a third party vendor: Fax 24. The Fax 24 terminal is located under the digital signage in the entrance hallway.
Faxes cost $1.75 for the first page, and $1.00 for each additional page.
Fax24 will accept all major credit cards, or you can purchase a fax card with cash from our Circulation Desk.
You can check the status of your fax online at: https://faxscan24.com/